Like A Prescription For Your Soul.
Dr. Linda Salvin is a metaphysical clinician and a powerful psychic with healing abilities. Dr. Salvin experienced the first of her (3) different Near Death Experiences in 1981 as a passenger on an airplane that crashed – Click Here To Learn More…
Dr. Salvin fuses her medical background and spiritual gifts as a metaphysical clinician, into a holistic approach that draws on science, spirit, physical and esoteric to assist you on your life journey.
Dr. Salvin uses her skills to help your body, mind and soul.
Penny
2006 – 2022
Dr. Linda Salvin's
Faithful Companion.
Precious Penny gave nothing but love, kisses and joy to everyone she met. Rest in peace.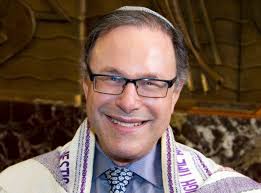 A Letter From Rabbi
Hi Linda. I don't think we ever spoke, all those years ago in high school. I do know we had friends in common, and I certainly remember your name. I wanted to congratulate you for your achievements as a psychic and healer. Whoever would have thought?
I'm always on the lookout for people blessed with "the gift". Maybe I'll be able to work with you some day. I'm fascinated by the connection between your traumas, and your spiritual gifts--a kind of cosmically converged surgery, where God has taken the pain of injury and transformed it into blessings of intuition and healing. It reminds me of the powerful connection between near death, and spiritual vision, as when God tells Moses, "You cannot see My face and live." Also, remember that Abraham calls the site of the binding (and near sacrifice) of Isaac "God will see." People who have had Near Death Experiences can tell a similar story. You are very fortunate to be gifted with this connection, and to be able to live it in your own life. May you continue to grow in strength! Sincerely, Rabbi Alan Green Fairfield, Iowa
Recognized Top 100 among health care practitioners globally.
This prestigious award was recently conferred by IFAH ( International Forum on Advancement in Healthcare), a testament to Dr. Linda's prowess. Dr. Linda is also a recent recipient of the Health 2.0 Outstanding Leadership award.
Want to fully engage in your spiritual process? You should try the Wicks of Wisdom that include all the ingredients you will need for enhancing finances, luck, love, health and wellness, harmony, and legal issues.
Wicks of Wisdom is a spiritual candle-magic line created by Dr. Linda in 1999 while on national radio. Trained in candle magic and metaphysics, she wanted to take the concepts mainstream for people from all walks of life. Making sure it reaches everyone, Wicks of Wisdom are shipped all over the world. When you order your set of candles, you receive a brochure providing you with the research, formulas, and explaining the technique.
Removing any stigma of the occult, Dr. Linda Salvin's Wicks of Wisdom work "…like a prescription for your soul." Order yours now!
What people say about their experiences with Dr. Linda.
Dr Linda is amazing ! I cannot express enough how she has dedicated her life to helping others. She has compassion and empathy deeply rooted
Read More »
Psychic & Metaphysical Services
Do you seek answers to your life's questions? If you need help finding solutions to your love, finances, career, relationships, spiritual guidance, health, and wellness, or legal issues, then you will surely benefit from Dr. Linda's psychic Reading. Book a session now.
Dr. Linda Salvin is a metaphysical clinician with a Ph.D. in Metaphysics and a member of certified Psychics and Mediums. She can instantly tune in with incredible intuition as well as clairvoyant, clairaudient, and clairsensient gifts.
To feel more joy, unconditional love, hope, faith, and happiness in your life, consider Dr. Linda's Healing session.
News & Inspiration from Dr. Linda
Interview with VoyageLA Magazine
 Dr. Linda, before we jump into specific questions about your work, why don't you give us some details about you and your Story.  As a native of Los Angeles, growing up in Sherman Oaks, I have become an internationally recognized psychic, healer and metaphysician. 
Interview with Talent Spotlight Magazine
Dr. Linda Salvin is a metaphysical clinician and psychic with powerful healing abilities. She combines her scientific background with her spiritual gifts into a unique holistic method that will assist you on your journey and help you find the answers to your most burning questions. 
If you want to lose the extra inches in your problem areas, the FDA- approved Dr. Linda's Valley Laser Lipo is the right solution for you.  You will simply love this body sculpting service because:
Sign up for inspiration, healing, news, and special offers from your trusted spiritual advisor and metaphysical clinician,
Dr. Linda Salvin.
Watch Dr. Linda's Appearance on "Face the Truth" on CBS in 2019
Storm Monroe's Analysis Of Wicks Of Wisdom and the Kardashians
Youtuber Storm Monroe was so impressed with Dr. Linda's Wicks of Wisdom he did a whole segment on Dr. Linda and the Kardashians: