Wicks Of Wisdom™ Instructions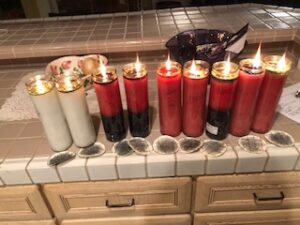 WICKS OF WISDOM™ WORK '…LIKE A PRESCRIPTION FOR YOUR SOUL'.
Step 1 – Please read The History of Candles and view the photos below.
Step 2 – If you have scheduled a petition consultation with Dr. Linda, please email drlinda@lindasalvin.com to schedule your appointment. Please include the names of your candles and your time zone so she can respond with available times to help you.
For further assistance, please see my instructional video here.